Many of you, the freshmen, have just graduated from college and believe the world is your oyster. It truly is a world of possibilities, and the job opportunities available to you are limitless. You will undoubtedly be inundated with information, and "product-based companies" is one such word that will be bandied about regularly.
However, the definition of a product-based corporation, its scope, and the various job categories it provides are not as typically answered.
As a result, the following essay will provide an in-depth look at product-based businesses, what they do, and how they differ from service-based businesses. We will also look at the top 25 product-based companies in India to see which ones can best shape your future.
So, let's get started!
What Is a Product-based Company?
A product-based company is one that primarily produces products that are not necessarily tied to software. They hire a lot of people from the IT industry because they need IT technologies to make their products more sellable.
Product-based Company vs Service-based Company  
'What is the difference between product-based and service-based companies?' is a regular question we get from new employees.
The distinction is straightforward: product-based businesses manufacture/create and sell their items, whereas service-based businesses support these offerings.
Furthermore, the learning curve in the former is considerable. To move their product ahead, these companies place a premium on innovation and creativity. As a result, many people who apply to these companies take numerous courses beforehand in order to have a comprehensive knowledge base that allows them to readily innovate and use their learnings in their professional setting. This is especially evident in product-based IT organisations.
Getting into product-based businesses is a difficult nut to crack. Only the most experienced/qualified students are hired because the competition is fierce. When applying to a product-based organisation, the best approach to stand out is to ensure your résumé is packed with abilities. This might range from a basic Data Science course to Software Testing certification. If you are searching for a project manager role, PMP certification, PRINCE2 certification, or ITIL Certification will set you apart from the competition.
There is a strong emphasis on dependability and consistency in service-based businesses. Because the labour is typically simple and repetitious, students who choose to work for such organisations are gradually introduced to the working world. Product and service-based businesses include:
Infosys, Cognizant, Wipro, and other service providers
(Product) Oracle, Samsung, and Netflix
Why Join a Product-based Company?
The majority of the top product-based organisations are in the IT sector, and no one gives you as many opportunity to grow and innovate as these companies do. They provide an environment that stimulates curiosity and allows employees to develop their skills.When you work for a product-based software company such as Google or Apple, you are at the cutting edge of innovation. The thing about such occupations is that they are highly gratifying. So, despite being performance-oriented and high-pressure jobs, employees are properly cared for – both mentally and financially.
Candidates with a large number of professional qualifications are given preference. People with advanced knowledge and the potential to grow are the best candidates for the world's top product-based enterprises.
Quality is king for product-based businesses. As a result, if you are a perfectionist, this is an excellent location to work. Furthermore, the earning potential of a product-based company is far greater than that of a service-based one.
Another reason many people want to work for product-based organisations is that all of the major ones are multinational corporations. Opportunities for those who work at these organisations are genuinely exceptional. Once you've gotten your foot in the door, you can opt to be promoted to different nations, and the best part is that the firm pays for everything! Isn't that wonderful?
List of Product-based Companies in India
We've compiled a list of India's top 20 product-oriented enterprises. The top five come as no surprise. Let's figure out which ones they are.
1. Alphabet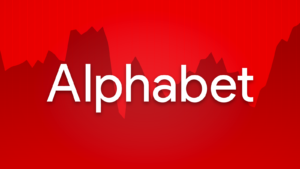 Google, one of the greatest product-based firms for freshers, has a fantastic work atmosphere. Googleplex, which was founded in 1998 in Menlo Park by Larry Page and Sergey Brin, is the company's headquarters in Mountain View, California.
Google has seven offices in India, with locations in Pune, Gurgaon, Hyderabad, Chennai, Kolkata, Bangalore, and Mumbai.
Google's products include Gmail, which is linked to Google Drive. These are applications for data storage and communication. Google also offers a search engine as well as basic productivity tools such as Google Docs and Google Sheets.
2. SalesForce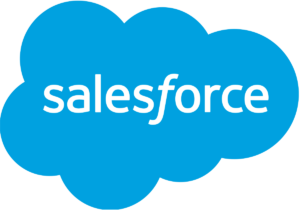 SalesForce concentrates on client management activities and difficulties. It provides services such as service cloud, commerce cloud, and community cloud, to mention a few.
In India, SalesForce has offices in Hyderabad, Gurgaon, Mumbai, and Bangalore.
3. Apple
The origins of Apple are genuinely a rags-to-riches story. It is the world's largest information technology firm, founded in 1976 by Steve Jobs, Steve Wozniak, and Ronald Wayne, and is continually working on new ways to overcome the tech barrier.
Apple has a wide range of goods based on its iOS operating system. The Apple headquarters are in Cupertino, California, at the world-famous Apple Park.
4. Hewlett-Packard
Hewlett-Packard, or HP as it is more frequently known, is a household name in the hardware industry. The company was created and incorporated in Palo Alto, California, and its primary concentration was on the production of hardware components.
These components are employed in a variety of areas, including health, education, and information technology, to mention a few, in addition to the consumer sector. HP has stores in Chennai, Kolkata, Bangalore, Lucknow, Gurgaon, and Mumbai, India.
HP is ideal for folks who are more interested in the hardware side of IT.
5. Amazon
Aside from Alphabet, Apple, Meta, and Microsoft, there is simply nothing more prestigious than a job at Amazon. It is frequently referred to as one of the most powerful economic and cultural forces in the world, and it is an important part of billions of people's daily lives.
Jeff Bezos launched the company in Bellevue, Washington, and it is now headquartered in Seattle, Washington. What began as an online book marketplace has quickly grown into one of the world's largest corporations.
Amazon Prime, Amazon Drive, Echo, Amazon Web Services, Kindle, and other services and items are available. Bangalore, Pune, Gurgaon, Chennai, and Mumbai are among the Indian cities with offices.
Here's your chance to earn a Full-Stack Development course with placement!
6. VMware
VMware was formed in 1998 and was the first business to effectively commercialise the x86 architecture. It is a California-based cloud computing and virtualization technology firm. In India, there are offices in Chennai, Bangalore, and Pune.
7. Intel
Intel is the world's largest semiconductor chip producer and the largest producer of microprocessors used in personal computers. Not only that, but Intel also provides microprocessors to the world's largest computer makers, including Dell, HP, and Lenovo.
Among Intel's best-selling items include semiconductor chips, graphics chips, embedded CPUs, and motherboard chipsets. The offices in India are in Bangalore, India's Silicon Valley, and Hyderabad.
8. Microsoft
Microsoft was founded in 1975 by Bill Henry Gates and Paul Allen as a worldwide firm that provides computer software, consumer devices, and related services.
The headquarters of Microsoft are in Redmond, Washington, in the United States. In India, they currently employ approximately 8000 people. Microsoft has offices in Bangalore, Chennai, Hyderabad, Ahmedabad, Kolkata, Mumbai, and Kochi, among other Indian cities.
Microsoft is a cutting-edge developer that constantly creates new software and products. Microsoft Windows, Microsoft Office Suite, Edge Web Browsers, and other key products are available.
9. Intuit
Intuit is concerned with the financial elements of a business. They provide software such as TurboTax, a tax prep app, and Mint, a personal finance app. This organisation is ideal for folks who are interested in both IT and finance. In India, Intuit has one office in Bangalore.
10. Adobe
Adobe Inc., formerly known as Adobe Systems Incorporated, is a multinational corporation located in San Jose, California.
Adobe is well-known for their Photoshop application. However, it also has other well-known uses in the design field. Animation, multimedia, and design applications are only a few examples.
Adobe has several offices in India, the most important of which is in New Delhi.
11. Flipkart
Flipkart began as an online bookselling platform in a modest flat in Bangalore and has now grown to become India's equivalent to Amazon. It sells consumer gadgets, groceries, household goods, and other lifestyle items. The corporation is also experimenting with UPI-based mobile payments via an app.
12. Informatica
Informatica is a data integration and enterprise cloud management firm. Gaurav Dhillon and Diaz Nesamoney started it in 1993. India's offices are in Bangalore, Hyderabad, and Mumbai. Informatics is well-known for its products such as Data Catalogue, Information Data Quality, and Axon Data Governance.
13. Cisco
Cisco was formed in 1984 by two Stanford University computer scientists and has since grown to become a multinational technology company headquartered in San Juan, California. Cisco designs, manufactures, and sells routers, switches, and cybersecurity products.
Fortune named it one of the best companies to work for in 2021 based on an employee satisfaction survey conducted by the magazine.
Cisco has offices in Gurgaon, Kolkata, Hyderabad, Mumbai, Chennai, Bangalore, and Pune in India.
If you want to work in the Cisco cloud, taking a Cloud Computing course is a great place to start.
14. McAfee
When it comes to cybersecurity, who hasn't heard of McAfee?
McAfee is a well-known name when it comes to internet security and malware prevention. Its headquarters are in Santa Clara, California, and it was founded in 1987, around 35 years ago. In India, the operating centres are in Bangalore and Mumbai.
15. Uber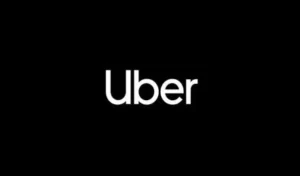 When it came up with the revolutionary notion of merging local cabs into an app, Uber undoubtedly dramatically transformed the transportation business. As a result, it now has more than 93 million monthly active users!
Bangalore, Hyderabad, and Gurugram are the Indian offices.
16. Meta
Mark Zuckerberg, the founder of Facebook, has a well-known motto: "Move fast and break things." This is the kind of ideology you might expect from one of the world's leading product-based companies.
Facebook is the most popular social networking platform on the planet. With the launch of Meta, we can only see how much potential Facebook has.
Facebook is headquartered in Menlo Park, California, and currently has around 2.8 billion active users.
17. PayPal
PayPal is another product-based corporation that focuses on making internet payments easy and convenient. Its headquarters are in San Jose, California, and its major product is PayPal, an online payment gateway. In India, there are offices in Chennai, Hyderabad, and Bangalore.
18. Amdocs
Amdocs is a worldwide firm headquartered in Missouri that was founded in Israel. The company primarily focuses on communication servers and software services.
The Carbon Disclosure Project recently recognised Amdocs as a sustainability leader, making the workplace genuinely fit for the future.
They have several offices in India, including Mumbai, Gurgaon, and Pune. Its specialisations are in telecommunications and customer relationship management.
19. Netflix
Netflix is one of the world's largest subscription-based entertainment platforms. It has a 22% global market share, which is far greater than Amazon Prime, its nearest competition. Netflix was created in 1997 and, with its ingenuity and technology, foreshadowed the demise of Blockbuster.
Netflix has taught the modern corporate world that in order to survive and thrive, you must adapt. It currently has one office in India, which is located in Mumbai.
20. BMC
Scott Boulette, John J Moores, and Dan Cloer, three Shell employees, started BMC in 1980. This is also how BMC came to be known.
The company provides software that enables businesses to conduct thousands of batch activities at the same time, and it uses the data to simplify and optimise complicated business operations.
BMC has developed fast since its inception in 1980, and its software is currently used by 84% of the companies on the Forbes Global 100 list. Its headquarters are in Houston, Texas, and it has two operations in India, one in Pune and one in Bangalore.